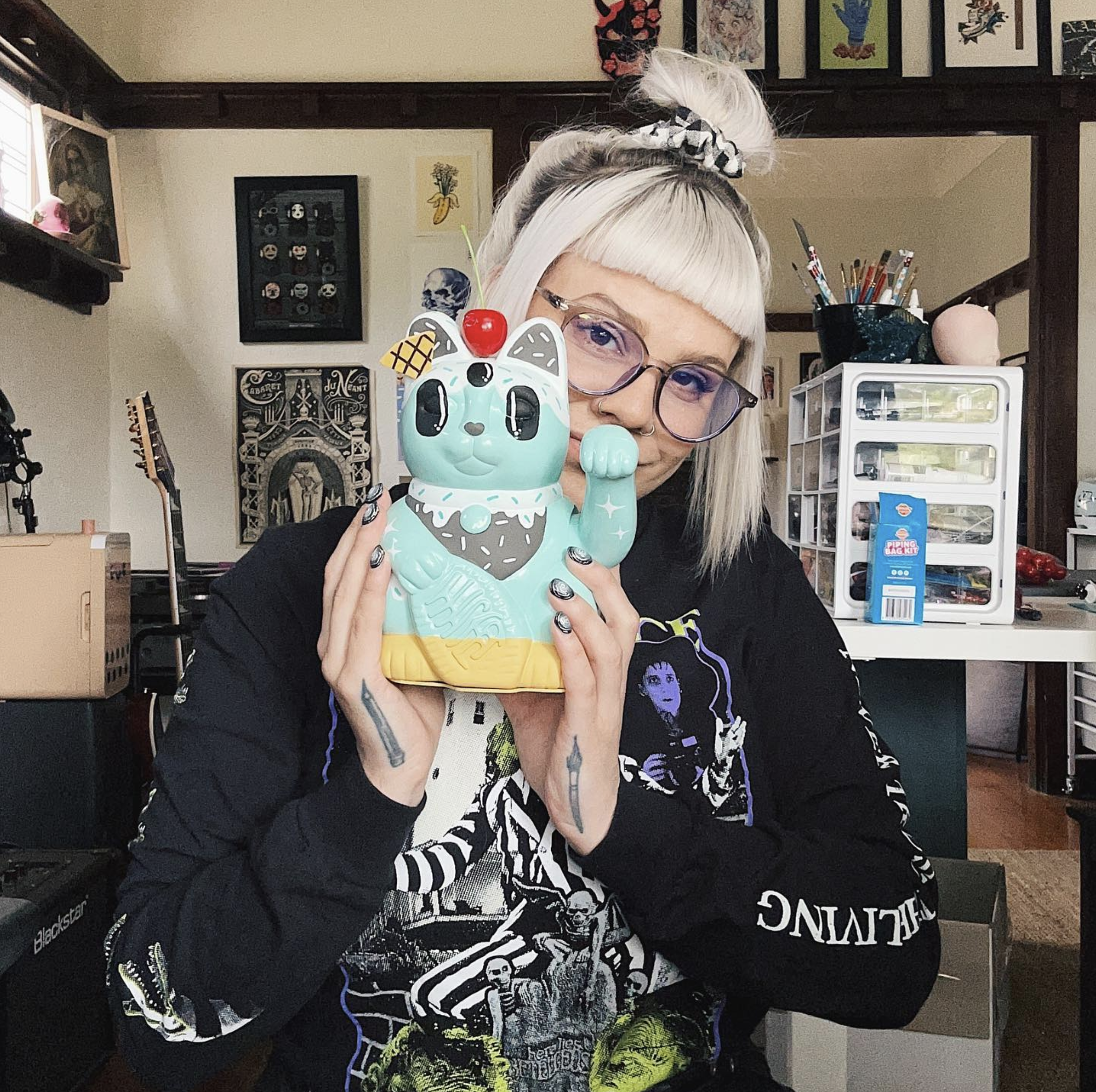 ABOUT ME
Hi there! I'm Chelsea: nu-metal lover, knick-knack collector and the twisted mind behind Local Crooks.
As a child, I loved doodling on everything and was always encouraged to draw. About a decade ago, I started experimenting with graffiti and wheat pasting and ta-da! Local Crooks was born.
I get a lot of my inspiration from Japan – so inspired I've gone back a total of three times! Everything there is cute, colourful and has a character of its own. Add some horror and true crime to that mix, and you've got my style down pat.
To make my designs, I use a combination of spray paint, acrylic paint and paint pens. The spray paint is for the base colour and the paint pens create all the intricate details. I've always liked the idea of transforming an object into something one-of-a-kind, which is why you'll never see the same lucky cat twice.
I have almost 10 years industry experience in graphic design, with my last role being that of a senior designer moving into the position of Art Director.
My preferred cappuccino strength may be weak, but my work ethic ain't. Whether you need a flashy logo or a poster for your band's EP launch, I'm down for a challenge. Let's get a coffee and chat!